Annual YMCA Circus Downtown Bloomington, March 1938 Part 1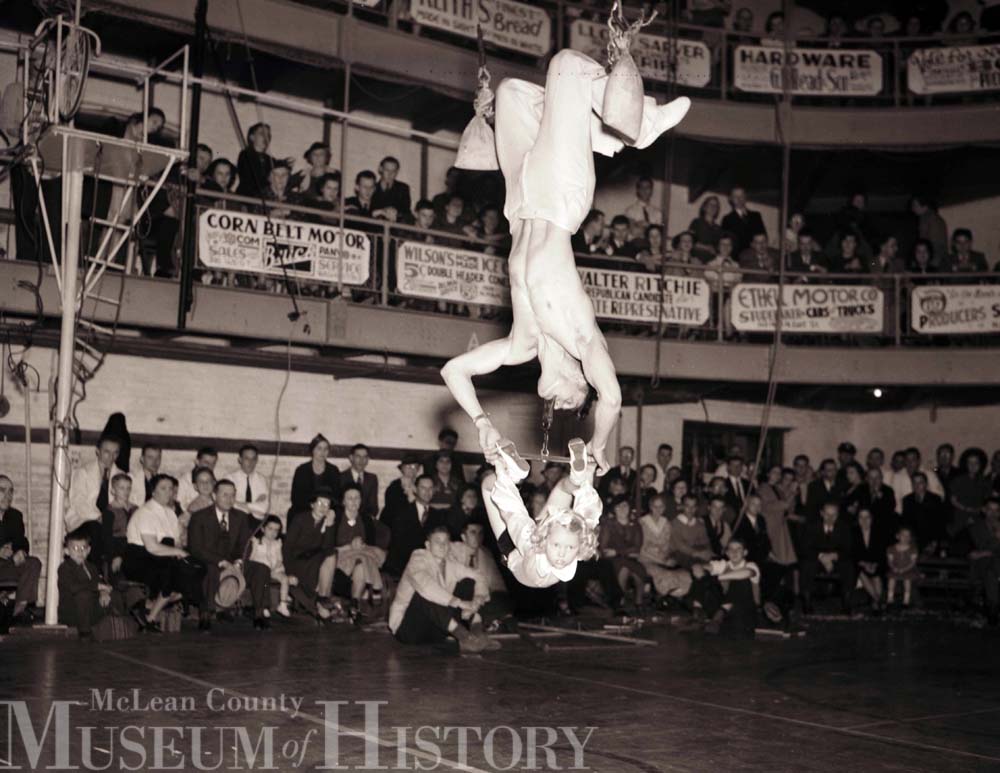 For nearly a century, Bloomington-Normal served as winter training grounds for trapeze artists and aerial acrobats from across the country. Thus it's not surprising that the local Y's annual circus show featured not only local amateur talent but big-time national acts as well.

Seen here are C.W. Brooks and his daughter Beverly June Brooks of the Brooks Family act performing on opening night, Monday, March 21, 1938. There were shows the rest of the week and a Saturday matinee.

The old YMCA was located at the southeast corner of East and Washington streets. Today that lot is—what else!—a surface parking lot.