And the rockets' red glare … Independence Day, Miller Park, 1957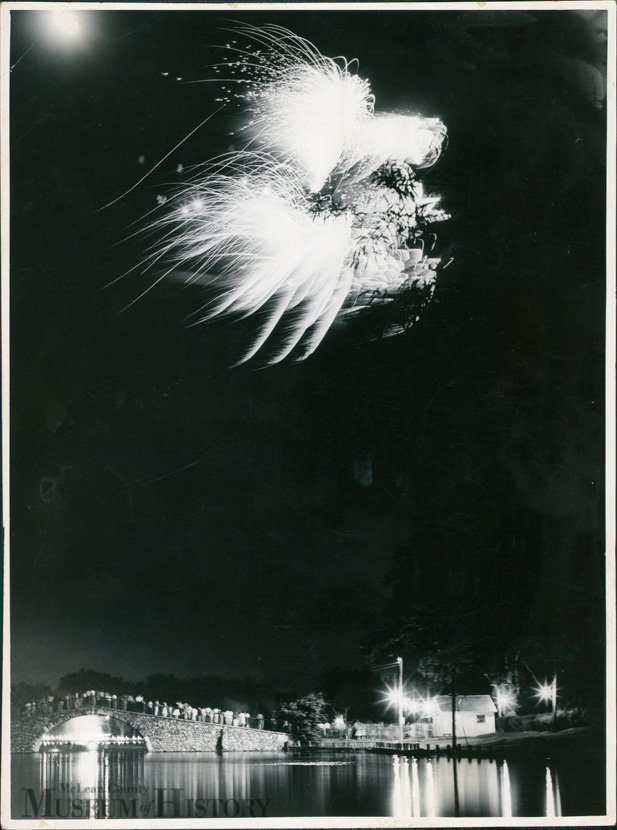 Fourth of July fireworks at Bloomington's Miller Park have been a local holiday tradition for several generations. This 58-year-old view, snapped July 4, 1957, shows a crowd of folks watching the show from the stone arch bridge that divides the park's lagoon-like lake and the larger reservoir.

Happy Independence Day from the Museum!