A. Livingston & Sons Christmas 1930s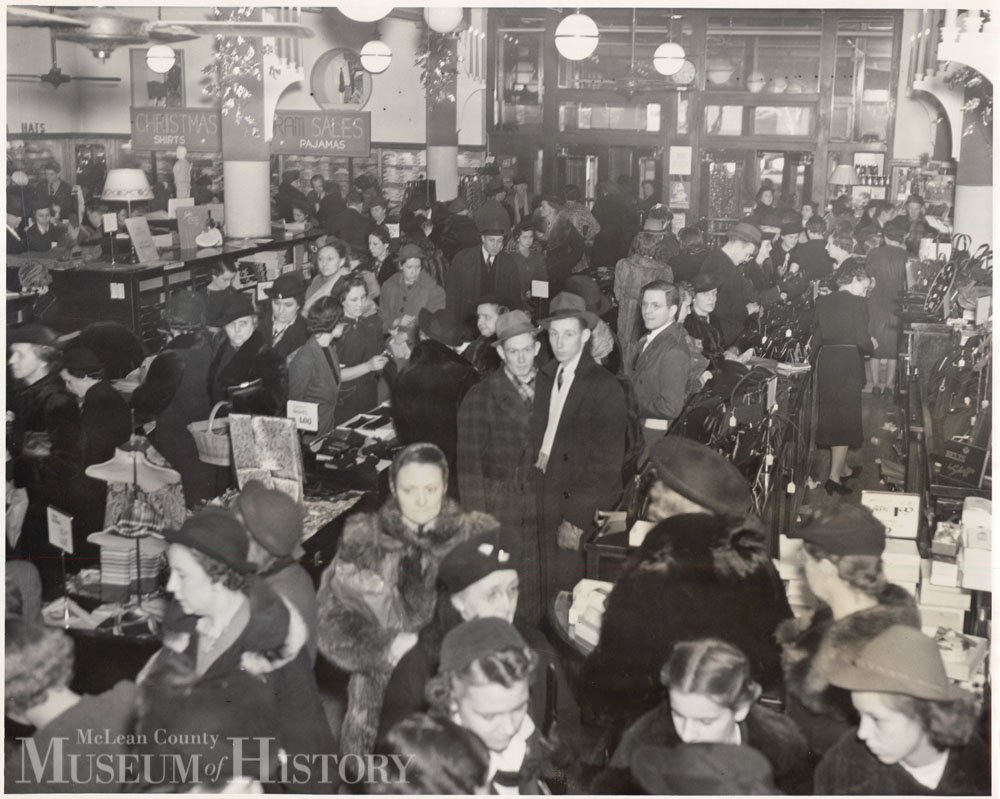 We're not sure this photograph was taken on a "Black Friday" sometime in the 1930s, but it sure looks like it! Seen here is an undated photograph of the main floor of the locally owned department store, A. Livingston & Sons, during a Christmas season in the 1930s. Livingston's, located on the south side of the Courthouse Square, closed in 1979.
Many longtime residents will remember the two giant Santas, some 13 feet in height, that would be hoisted onto the store's overhang during holiday season.