Woodford County Fair, Eureka Grand Champion, August 2, 1950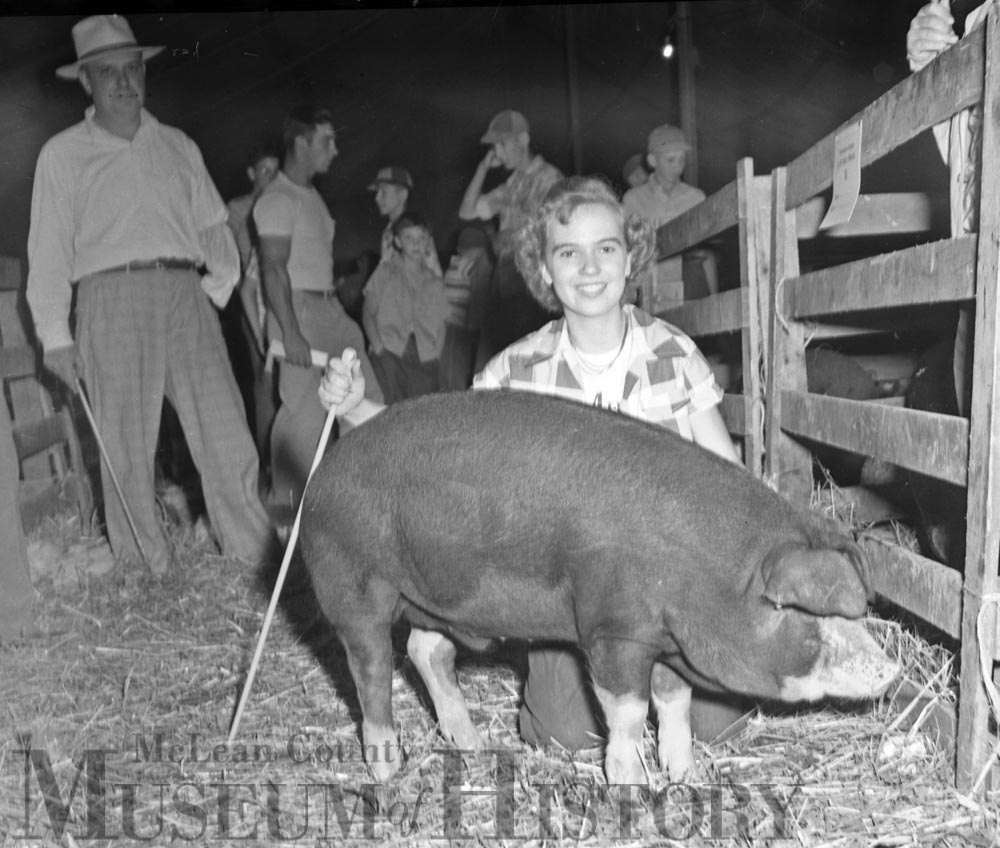 Seen here is Delores Moser of Roanoke with her Poland China barrow ("barrow" being a castrated male swine) judged Woodford County grand champion of all breeds. This photograph was taken on the opening day of the 1950 Woodford County 4-H Fair.
What's your favorite fair time memory?