Urban Renewal, Bloomington Future Site of Library, 1971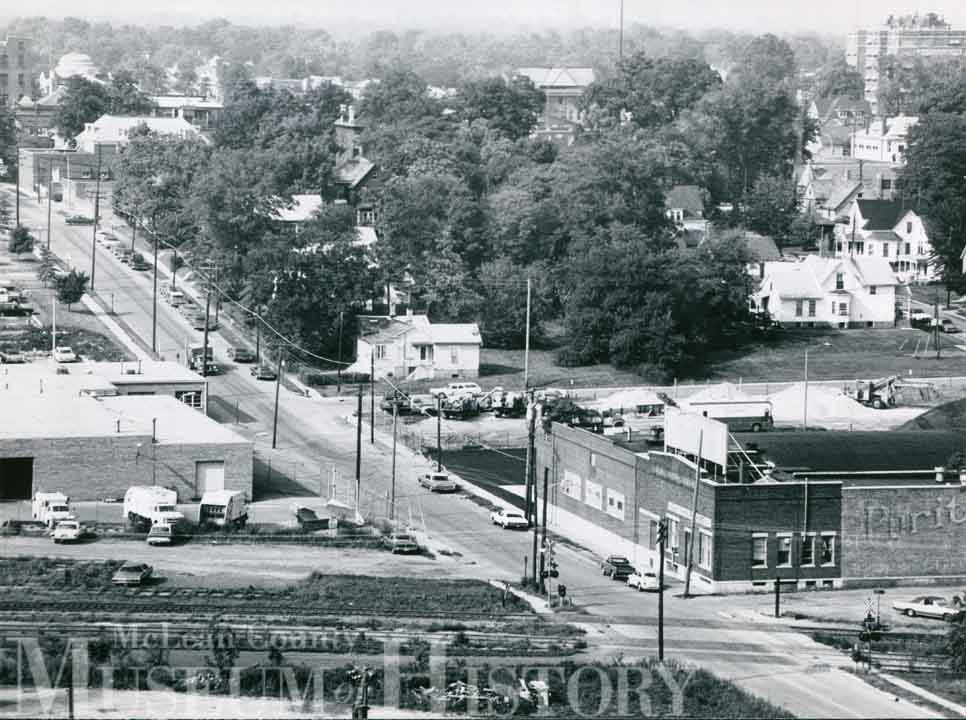 This view, looking north-northeast, shows the future site of Bloomington Public Library (opened in 1977). Many of the residences shown here will be razed for the library and subsequent city public works department facilities.

The 300 and 400 blocks of S. East St. are clearly visible. That's the old Sugar Creek Packing plant in the lower right corner. In 2014, the city purchased and subsequently demolished that building with the hopes of once more redeveloping this area southeast of downtown.