The course of true love never did run smooth … Shakespeare on the ISNU Quad, May 1941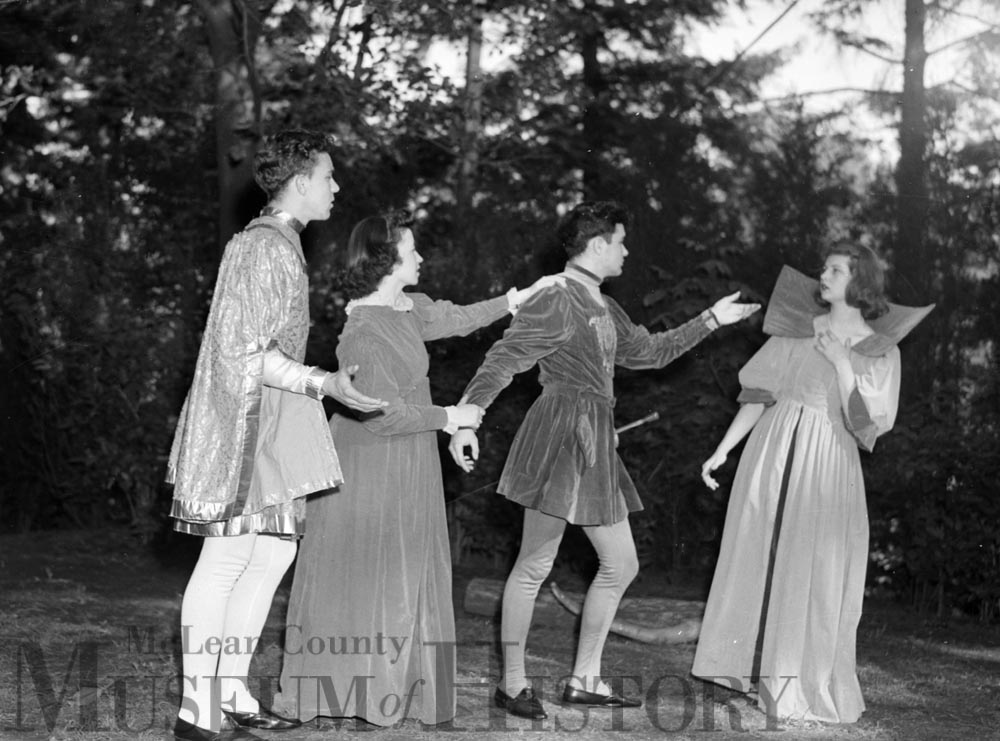 On May 23 and May 24, 1941, Illinois State Normal University staged Shakespeare's "A Midsummer Night's Dream" at the outdoor amphitheater that was once located at the south end of the Quad.
"Stay, lovely Helena," Lysander pleads here. "Listen to my excuse. My love, my life, my soul, beautiful Helena!" From left to right: Richard Goodman as Demetrius; Betty Hurdle as Hermia; Wade Hannah as Lysander; and Frances Graves as Helena.