Teacher Conference, Oct. 12, 1959 Bloomington High School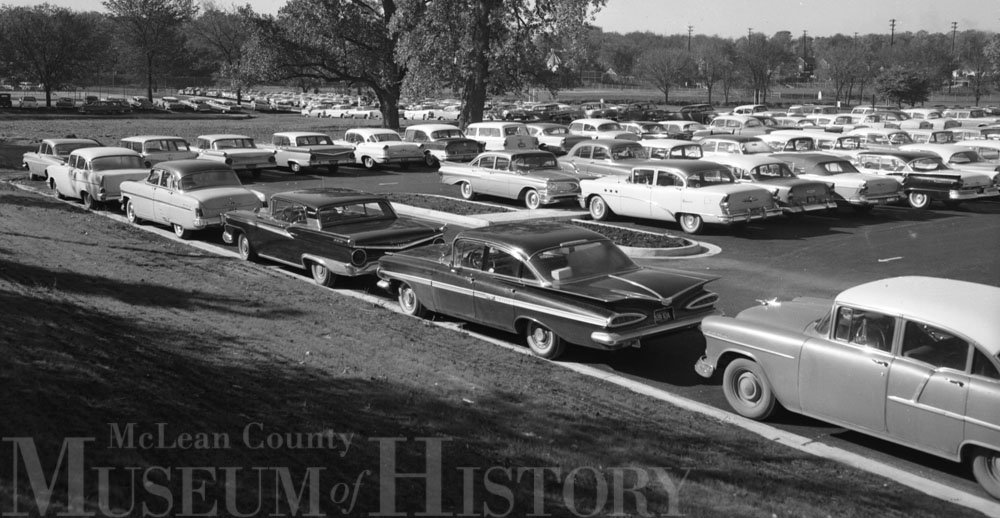 Nearly 2,000 teachers from a four-county area gathered at the new BHS for an Illinois Education Association meeting in October 1959. The new BHS, located on East Locust Street, had just opened one month earlier.
How many different makes and models do you see from this photo?