St. Joseph's Hospital, Bloomington Under Construction, circa 1967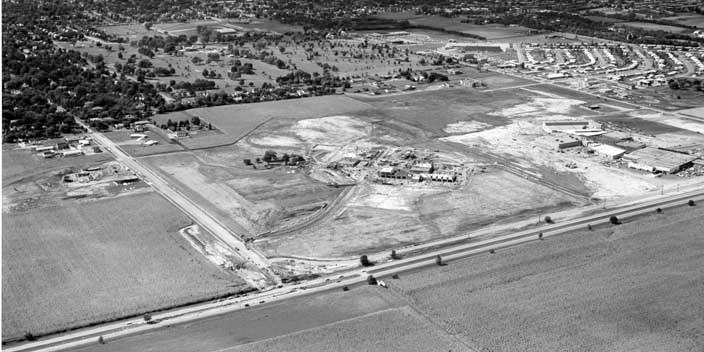 This circa 1967 aerial looks northwest. That's under-construction St. Joseph's Hospital in the center, with the Route 66 "beltline" (now Veterans Parkway) in the foreground. To the right (or north) is Eastland Mall, which formally opened in February 1967. This east side St. Joe's, which would open in March 1968, replaced the old west side hospital off Morris Ave.

Who remembers when the east side of Bloomington liked like this?