Photo of the Week, Thompson's Lunchroom on the Museum Square, 1941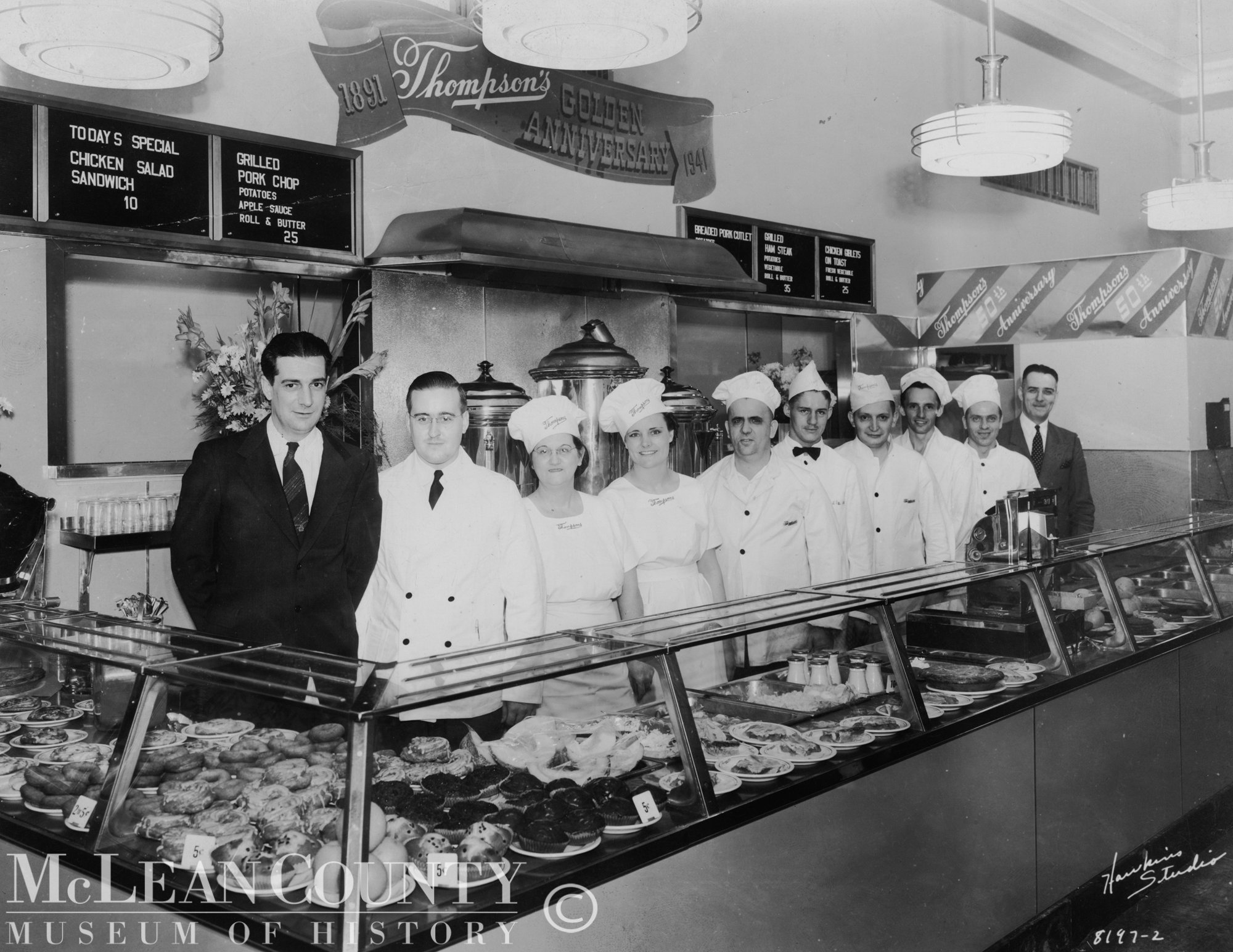 Located on the west side of today's Museum Square, Thompson's, a Chicago-based lunchroom chain, celebrated its golden anniversary in 1941 (see the sign above the employees). Located at 208 North Center Street, the Thompson's in Bloomington opened in the late 1910s. On Saturday, September 6, 1941, as part of the chain's fiftieth anniversary, the local lunchroom held a grand reopening, unveiling its newly modernized, air conditioned interior. The specials that day included a hot turkey sandwich with all the trimmings for 25 cents. Adjusted for inflation, 25 cents is the equivalent of a little more than $4.00 today.

This photograph is undated but was taken sometime after the reopening, hence the different specials on the board. The only employee identified here is Mary Tracy (third from left), who was a Thompson's cook for 35 years. Thompson's closed its Bloomington restaurant in the mid-1950s. This building, 210 North Center Street, dates to the 1850s. Today, it serves as the south half of the downtown CVS Pharmacy.