Photo of the Week, 49: Church League Hoops, ca. 1916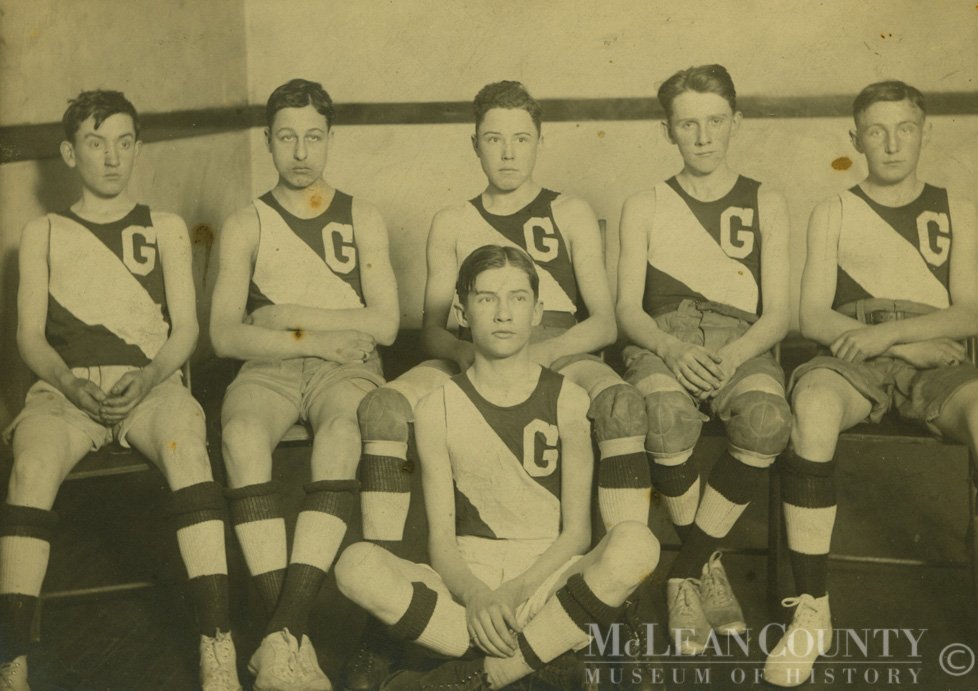 This photograph, circa 1916, shows the church league basketball team from Grace Methodist Episcopal (now Grace United Methodist) Church in Bloomington. The back row includes Francis Callahan and Vergne Greiner (the two on the left) and James Duggan and Victor Zimmerman (on the right). The two boys in the middle are Layard Mace and Leslie Powers, though given how the names are listed on the reverse of the photo it's hard to tell who's who.

The photo was donated by Janet Erickson, granddaughter of Vergne Greiner. A note on the back, presumably written by Greiner, indicates the Grace Methodist team was Junior "A" champions in 1914 and / or 1915 (the note is difficult to decipher). A second note, more understandable, reads: "Layard Mace, James Duggan and myself made the all-star junior 'A' team."