Photo of the Week, 35: Home Sweet Home Mission, Downtown Bloomington, 1920s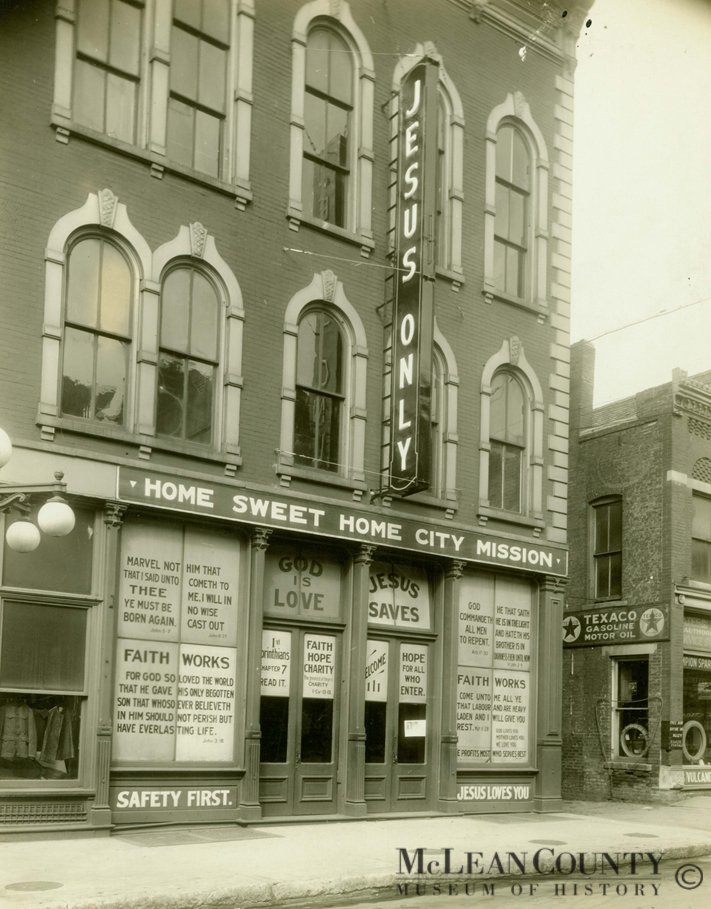 This longtime non-profit social service organization was founded in 1917 by candy maker-turned-evangelist Billy Shelper. First known as Home Sweet Home City Rescue Mission, it was located at 111 South Main Street (seen here) from 1920 to 1926. This building was torn down about 1957 for a surface parking lot, and that lot has since been replaced by the Lincoln Parking Deck, located to the immediate east of the McLean County Law & Justice Center.

Although Shelper passed away in 1952, his rescue mission remains—more than 60 years later—dedicated to meeting the needs of the area's homeless and hungry. The organization moved into its current quarters, 303 East Oakland Avenue, in 1973. It is now known as Home Sweet Home Ministries, Inc.