Photo of the Week, 120: Carl Loeseke's Homing Pigeons, 1938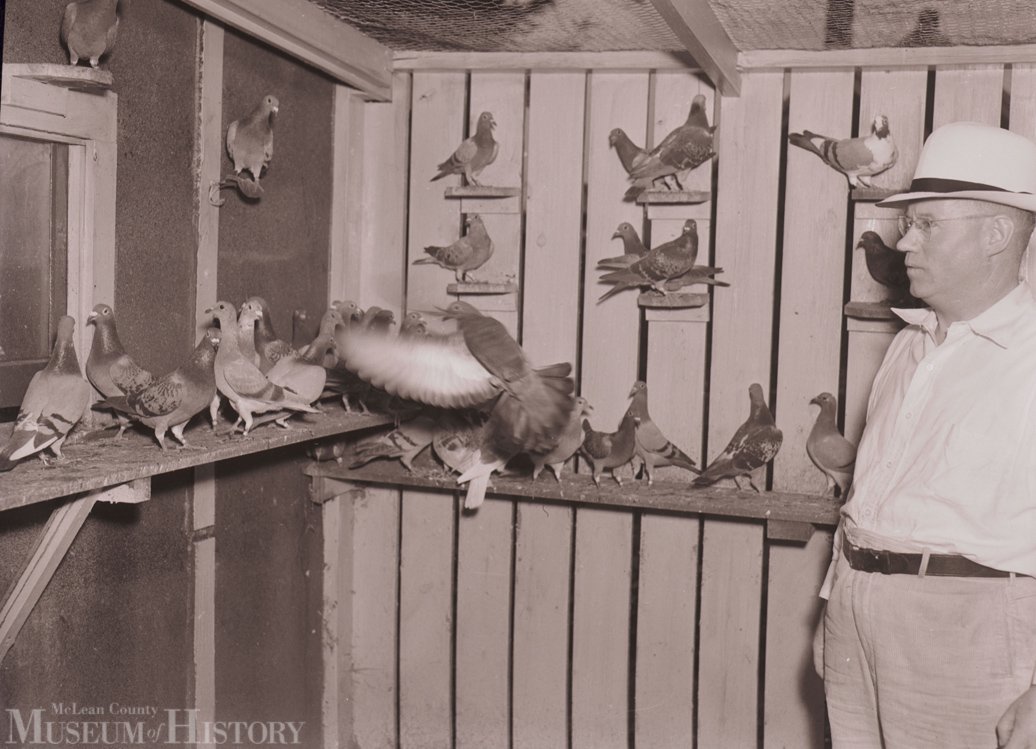 Seen here is Bloomington restaurateur Carl J. Loeseke tending to many of his homing pigeons at his 1103 W. Moulton St. (now MacArthur Ave.) residence on Bloomington's west side. This photograph dates to mid-June 1938.

Several years later, the U.S. Army would draft some of Loeseke's pigeons for service as message carriers during World War II. He was also founder of the Bloomington Racing Pigeon Club. Loeseke, the longtime owner of the Quality Cafe in downtown Bloomington, passed away on December 31, 1963, at his longtime home. He was 79.