Photo of the Week, 119: 'Tanks' a lot Legionnaires! WW I relic arrives in Bloomington, 1939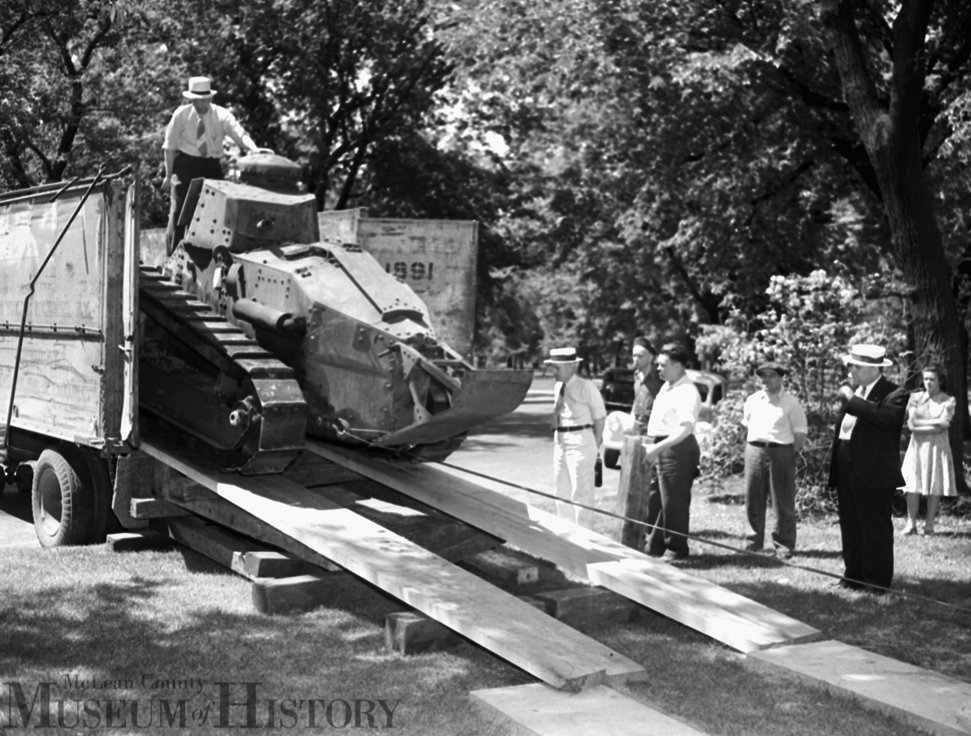 Several pieces of military hardware can be found at Bloomington's Miller Park, including this World War I-era tank, seen here being offloaded on May 24. 1939. A gift from the local American Legion, Louis E. Davis Post No. 56, this U.S. tank (modeled after a French Renault design) came to Bloomington by way of the Rock Island Arsenal.

Last spring, a team of local veterans, with assistance from Heritage Machine & Welding of Bloomington, restored and cleaned this nearly century old relic.