Photo of the Week, 116: We Shall Overcome, October 1965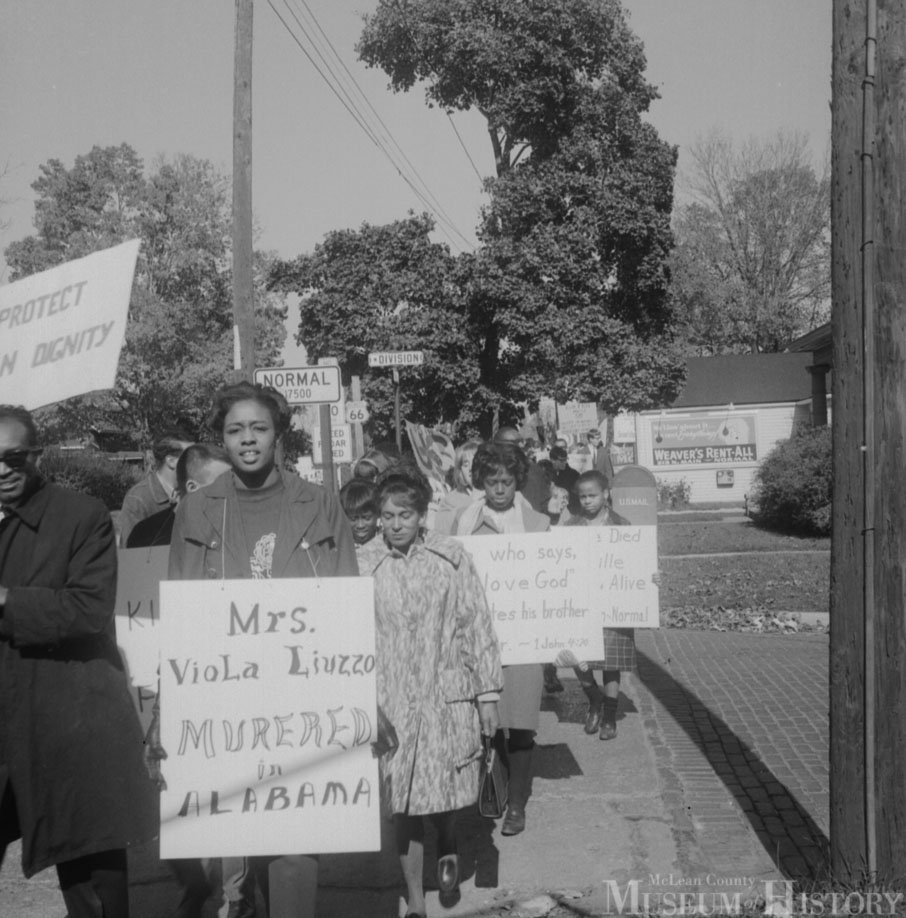 On Sunday, October 24, 1965, demonstrators from Illinois State University marched along Main Street to downtown Bloomington to protest the acquittal in Alabama of Ku Klux Klan gunman Collie Leroy Wilkins in the murder of Civil Rights Movement worker Viola Liuzzo.

Note that the placard-carrying protesters have just crossed Division Street into Bloomington. Also seen is a Town of Normal sign with the population figure of 17,500 (it's about 52,500 now).