Photo of the Week, 114: Downtown Bloomington, 1931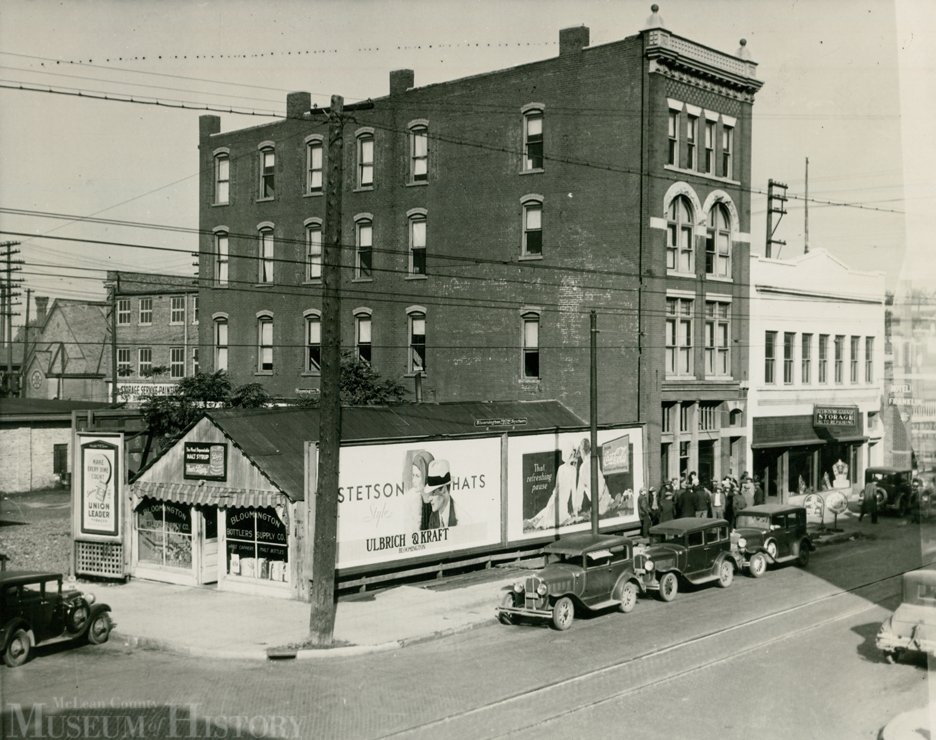 Seen here is the 100 block of N. Madison St. in 1931. The crowd gathered outside the four-story building is likely comprised of unemployed men seeking relief at what was during the early days of the Great Depression a Salvation Army shelter. The white building on the right, an old city fire station, was an automobile garage by 1931. By the end of the decade, this old firehouse would become the Ewing Theater.

All of these building are now gone. The vacant Order of Elks hall, which was built later, is all that stands here today.