Pages from the Past Available Now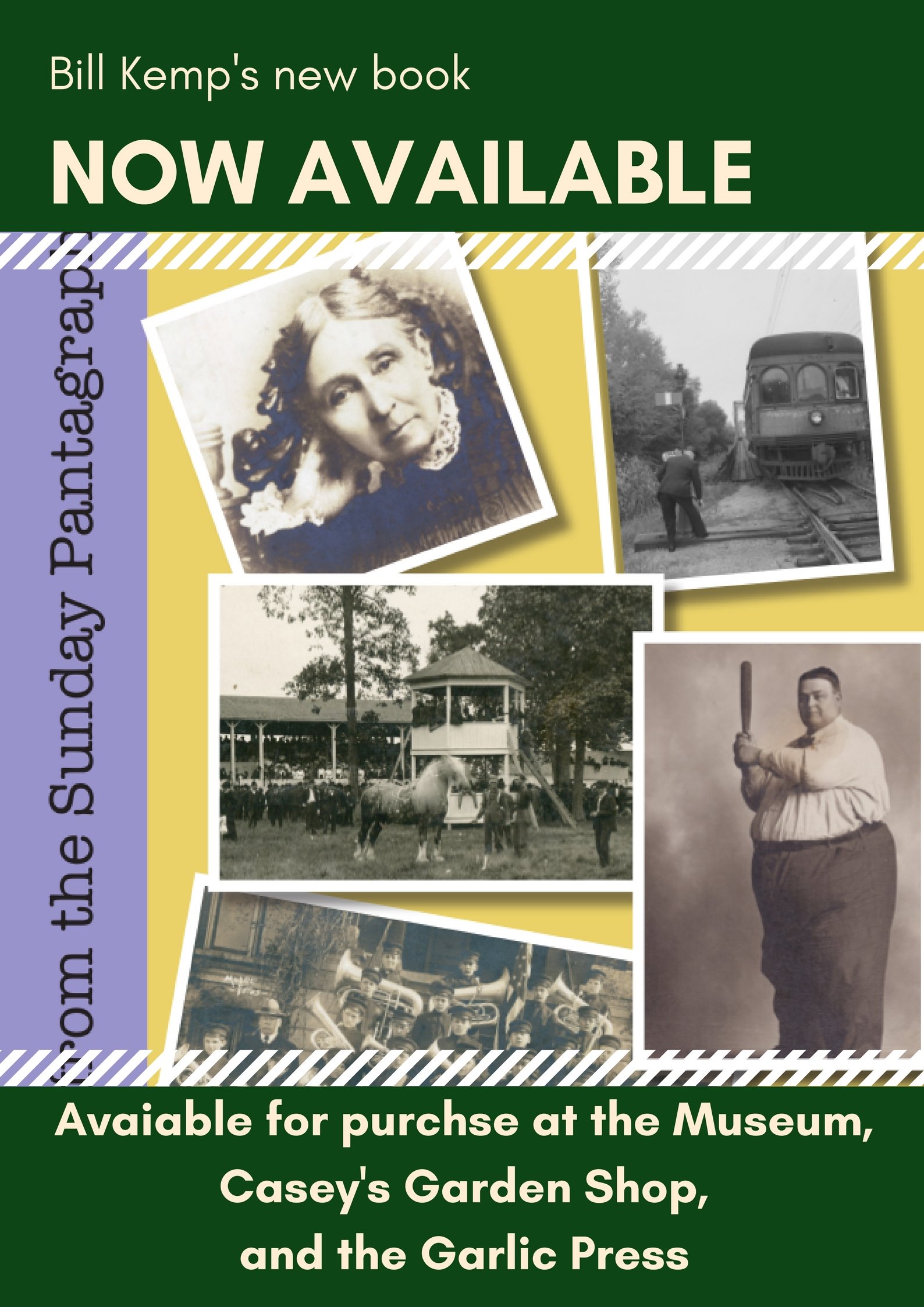 "A Page from Our Past," a weekly look at Central Illinois and McLean County history, debuted in the Sunday Pantagraph on December 18, 2005. Since first appearing in Bloomington's longtime daily paper, there have been more than 600 original columns in this award-winning series.
This highly anticipated second volume of Pages from the Past: Stories from the Sunday Pantagraph, is now available for purchase. Volume 2 includes 77 new installments from Bill Kemp's weekly feature. This time, the journey begins some 25,000 years ago when glaciers scoured the Central Illinois landscape during the last ice age, and ends in 1985 with 85-year-old Julia LeBeau of Bloomington playing her tin can xylophone on "The Tonight Show with Johnny Carson." In this latest edition, the reader will encounter Mississippian mound builders, Abraham Lincoln shooting marbles, a young martyr to a yellow fever epidemic, Depression-era marathon dancers, wartime hemp farmers, and even a writer for "Star Trek."
Pantagraph editor, Mark Pickering says, "The Pantagraph has been publishing Bill's 'A Page from Our Past' column for over a decade, and I can truly say readers tell us they look forward to reading them every week." William Furry, executive director, Illinois State Historical Society, sums up Kemp's work well: "Bill Kemp's knowledge, perspective, and comprehensive grasp of McLean County history make him the perfect chronicler of Bloomington-Normal's remarkable past. His love of local lore, politics, and the everyday people who inspire us give him unique authority and an authentic voice for the ages."
Bill Kemp lives in Bloomington, and has served as librarian for the McLean County Museum of History since 2003. He has a master's degree in journalism from the University of Illinois Springfield and a master's in history from Illinois State University. In 2009, the Illinois Humanities Council awarded Kemp the Studs Terkel Humanities Service Award for his work on "Pages from Our Past." In 2012, the Illinois State Historical Society honored Kemp with its Superior Achievement Award for this series.
Many are choosing the book as the perfect holiday gift. You can purchase a copy for $10 plus tax at the following locations: McLean County Museum of History, Cruisin' with Lincoln on 66 Visitors Center Gift Shop, Casey's Garden Shop & Florist, and the Garlic Press in Normal. For more information about the book, please contact the Education Department at education@mchistory.org or 309-827-0428.