McLean County Fair, 1951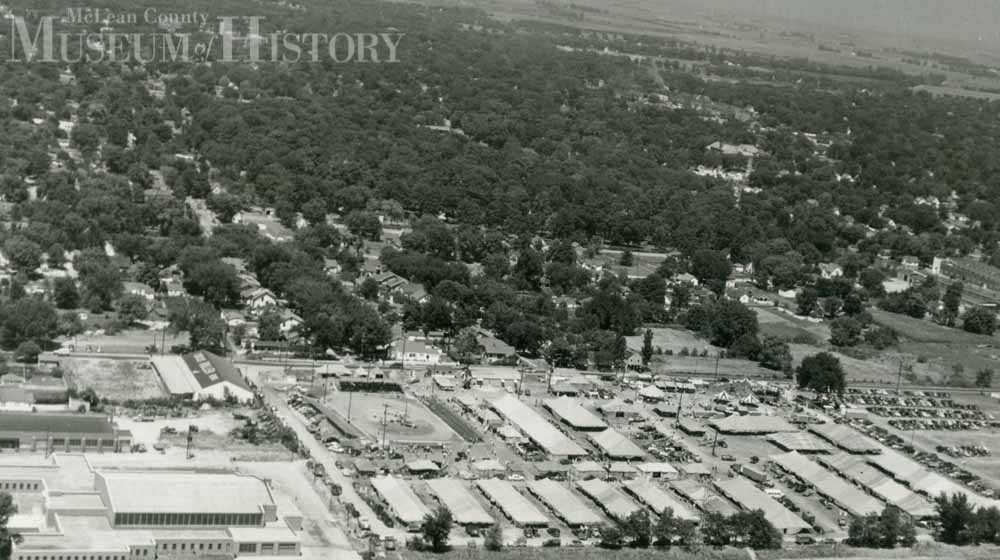 On August 5, 2015 The McLean County Fair got underway at the fairgrounds west of the Route 9 / Interstates 74 and 55 interchange on the far west end of Bloomington-Normal. The county fair has been at that location since 1997.
Yet from 1935 to 1955 (with one exception) the McLean County 4-H Fair was held at Fans Field, an old minor league ballpark on Bloomington's south side, off Main Street and behind (or east) of the National Guard Armory. This aerial view is looking north, so that's Lafayette Street on the north edge of the fairgrounds. Who among us remembers attending the county fair at this site?