Lost Treasure of Bloomington First Church of Christ, Scientist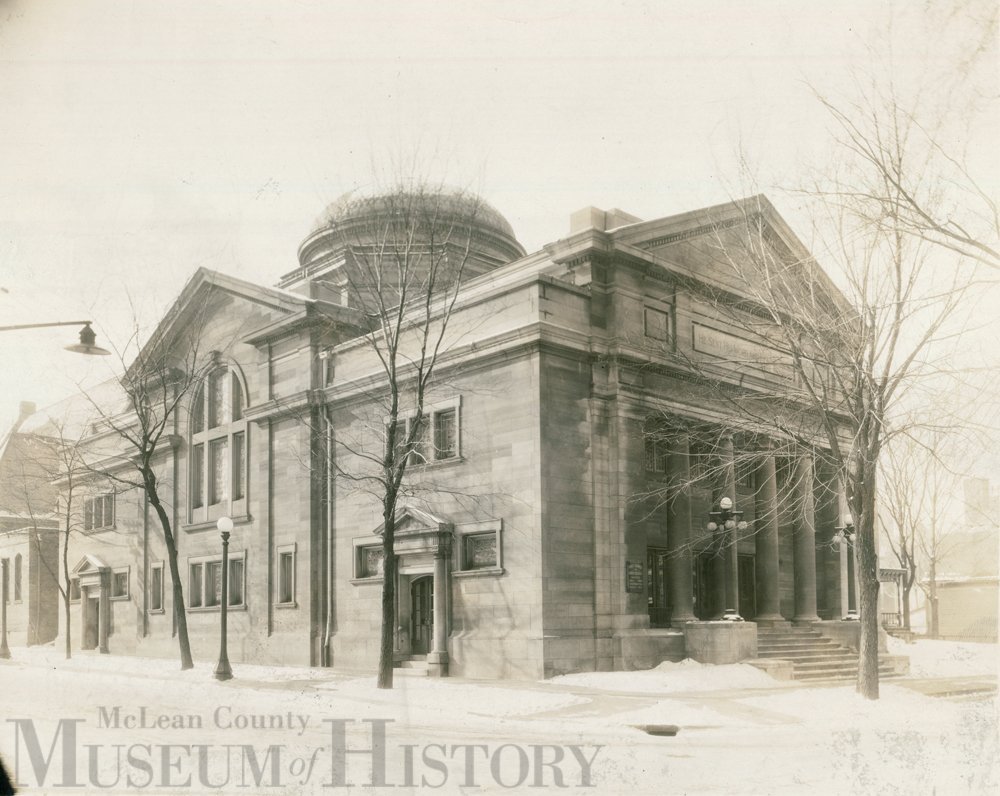 Designed by Bloomington architect Arthur L. Pillsbury, this Classical Revival-style First Church of Christ, Scientist featured a Greek temple entry and a copper dome, making it one of the most distinctive buildings in the Twin Cities. It was located at the southwest corner of Prairie and Monroe streets (Monroe no longer runs between East and Prairie streets).
Dedicated in late May 1909, this stunning church remained the home for local Christian Scientists until 1979. That year the congregation moved into a new building on N. Regency Dr. on the city's east side. The old church came down in the fall of 1994 and the lot, like much of the surrounding area, is now used for surface parking for Second Presbyterian Church.