Lost Bloomington Grace Methodist Church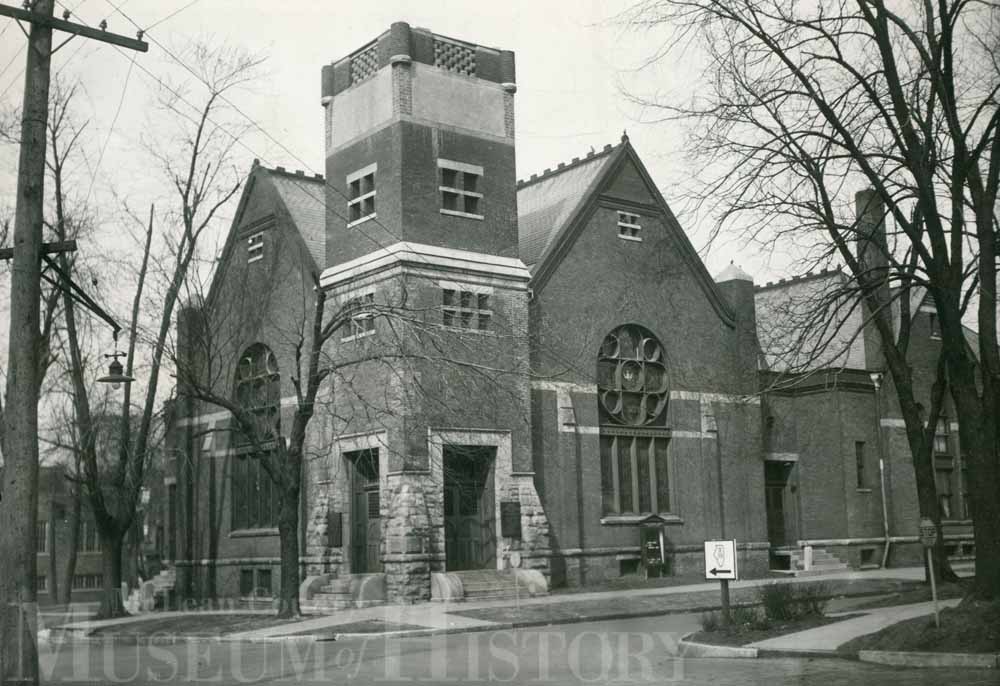 Grace Methodist Church, located on the northwest corner of East and Locust streets, was dedicated in July 1889. More than 3,000 services were held at this church until it was razed in 1952. Grace and First Methodist (located on the south end of downtown Bloomington) merged to form Wesley United Methodist Church, which opened on the 500 block of E. Washington St. in February 1952.
The Grace Methodist site is now a surface parking directly north and across Locust Street from the Bloomington Center for the Performing Arts.