Jennie Wickizer's Bakery Downtown Bloomington, undated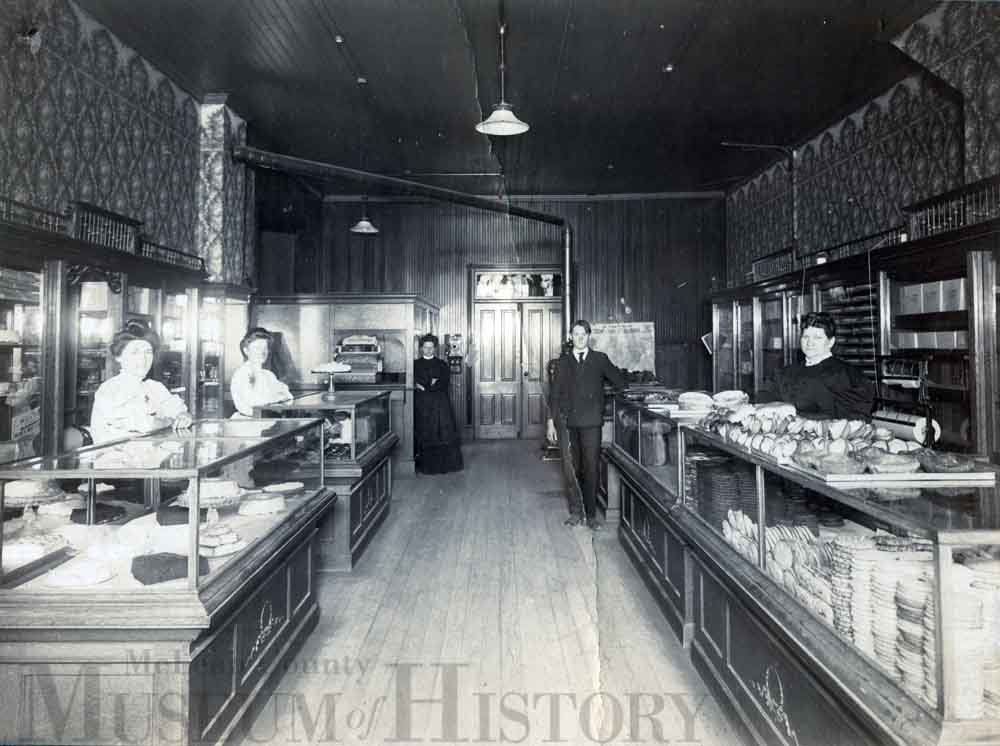 In April 1894, Jennie Wickizer purchased the commercial building at the corner of Main and Mulberry streets on the north end of downtown Bloomington, and from that location she operated a bakery for about 20 years. That's Jennie on the right. The other folks are unidentified.
"The success of Mrs. Jennie Wickizer, the North Main street baker, is an instance of what a woman can do in business competition with men," remarked The Pantagraph in 1894.