ISNU's Milner Library October 1940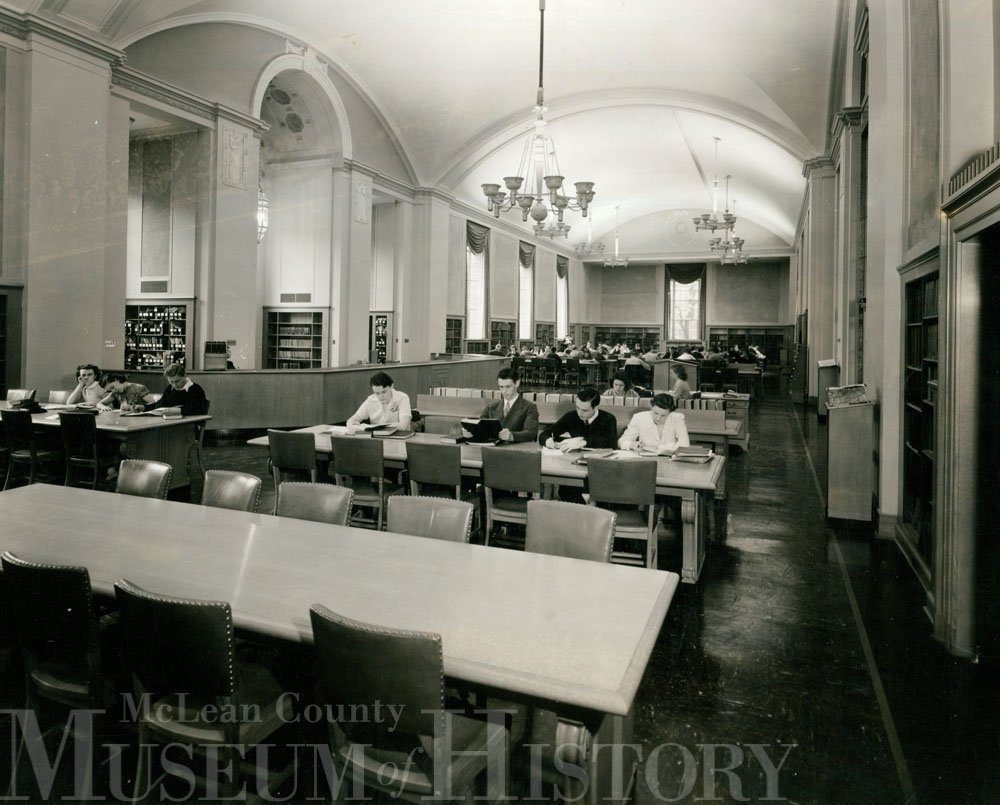 Located on the east side of the Illinois State Normal University campus, the handsome brick Georgian-style Milner Library building opened in 1940. When the current Milner Library opened in July 1976 on the north end of campus, the old Milner Library was eventually renamed Williams Hall. In other words, seen here is the old Milner Library when it was brand new.
Who remembers libraries when there were card catalogs but no computer work stations? And when there were rows of reference books but no Internet or Google!