Happy New Year! Dale Miller's Orchestra, mid-1930s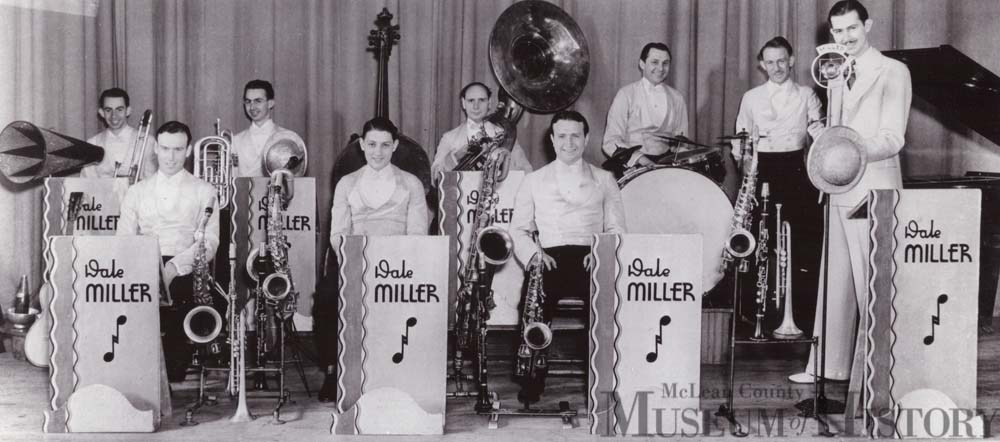 Beginning in Roaring Twenties, area ballrooms, dance halls and clubs featured tuxedo-clad bands (or orchestras, as they were often called) playing a heavily syncopated, post-ragtime, pre-swing jazz. These early jazz bands were in great demand come New Year's Eve.
Seen here is the Dale Miller Orchestra in an undated publicity still. Band leader Dale Miller is the one standing on the far right behind the microphone. Also shown in the first row (left to right) are Frank Messer, Dale Eyeman, and John Higgins.
Pictured in the back row (again, left to right) are Glenn Miller, Ray Miller, Fred Burnham, Al Grabs, and Dale Putnam. Miller's band played New Year's Eve parties, such as one in 1930 at the McBarnes Memorial Building on East Grove Street.
Museum staff, board, and volunteers wish you a happy and safe New Year's Eve 2015.