Farm Progress Show Comes to McLean County September 1994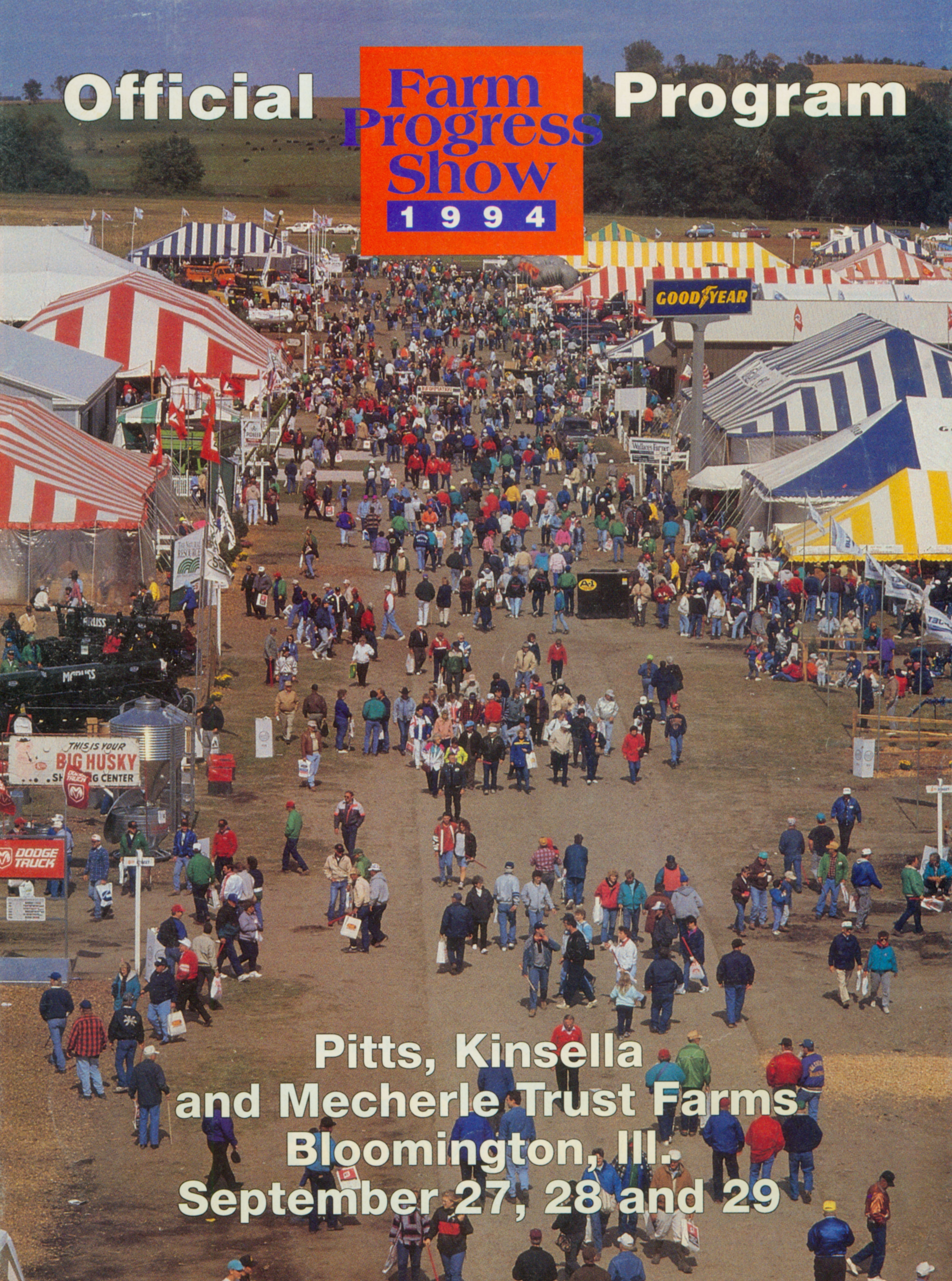 It was arguably the single largest event ever staged in McLean County history. Despite the cancellation of the first day due to muddy field conditions, the 1994 Farm Progress Show attracted an estimated 150,000 folks to the G.J. Mecherle Trust Farm off Illinois Route 9 several miles east of Bloomington.
The annual show is billed as the oldest and largest outdoor agricultural equipment exhibition in the U.S. It now rotates between dedicated grounds known as "Progress City" in Decatur, IL, and a site in Iowa. The 2015 show was held September 1-3 in Decatur.
Seen here is the official 1994 program, which is held in the Museum Archives. Who among us was out there at the Mecherle Trust Farm that year? We'd love to hear your story!