Elizabeth Paullin Funk Undated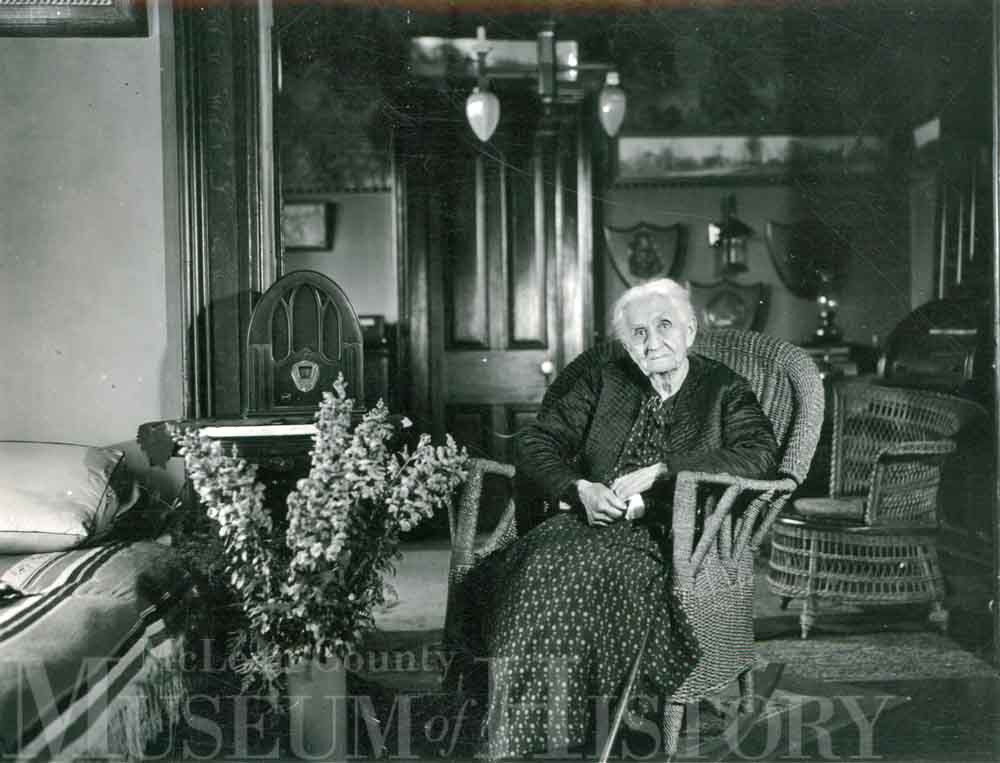 This circa early 1930s portrait of Elizabeth Paullin Funk was taken by Clara Brian, longtime McLean County Home Bureau adviser. The Museum holds several hundred of her photographs.

Elizabeth Paullin married Marquis de LaFayette Funk in 1864. He built the sprawling country residence outside of Shirley that is now the Funk Prairie Home historic site. Elizabeth is seen here in the Prairie Home's living room.