Easter Lily Sales March 1958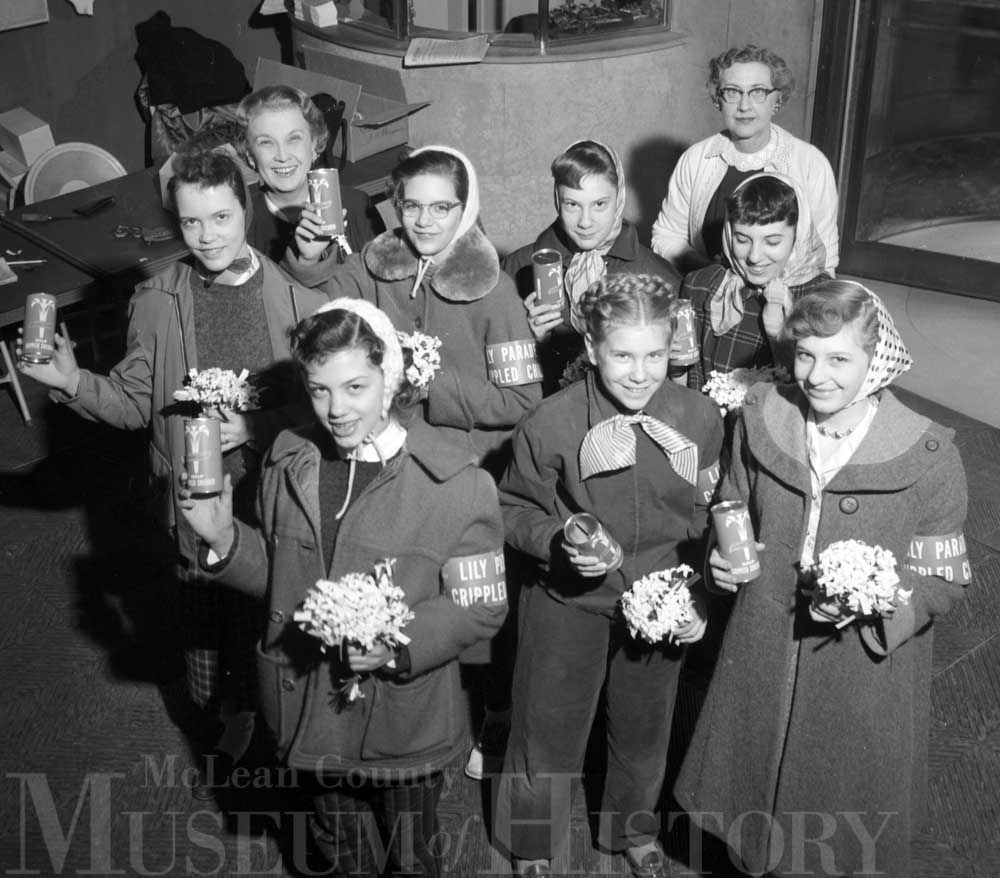 Here's a group of Y-Teens from the Bloomington YWCA, March 29, 1958, selling Easter lilies in the State Farm Insurance Co. headquarters downtown. The girls are not identified, but that's Gladys Martin (left) and Betty Moore in the back.

The girls were raising money for the local chapter of the National Society for Crippled Children and Adults.