Another One Bites the Dust Mar-Len Hotel, June 1988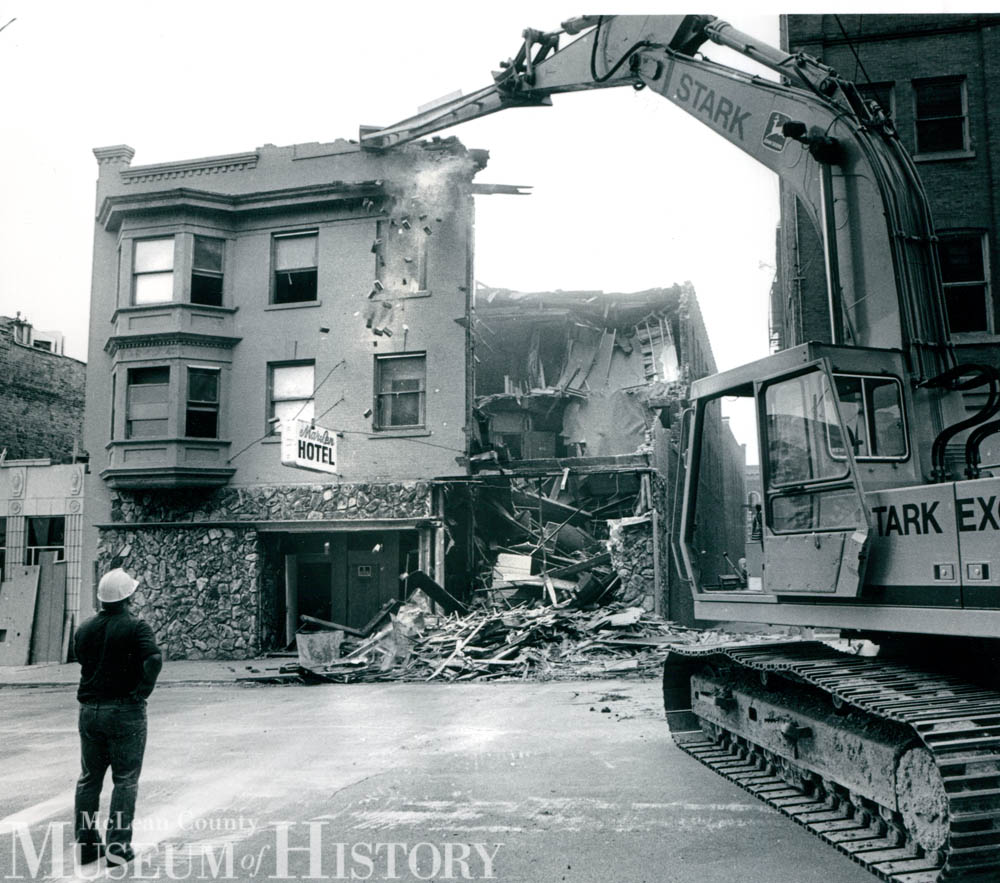 Ross Griffin of Stark Excavating keeps an eye on crane operator John Quiram as he makes short work of the Mar-Len Hotel, 309 N. Center St., in early June 1988.
The City of Bloomington purchased this downtown lot, razed the building, and then gave the land to Heritage Enterprises so the lot could be repurposed for employee parking. The one-story building to the left is still standing. Today, it serves as the Bloomington office for in-home health care provider A Caring Touch of McLean County, Inc., or ACT.