All I Want for Christmas … Lincoln School First Graders, 1965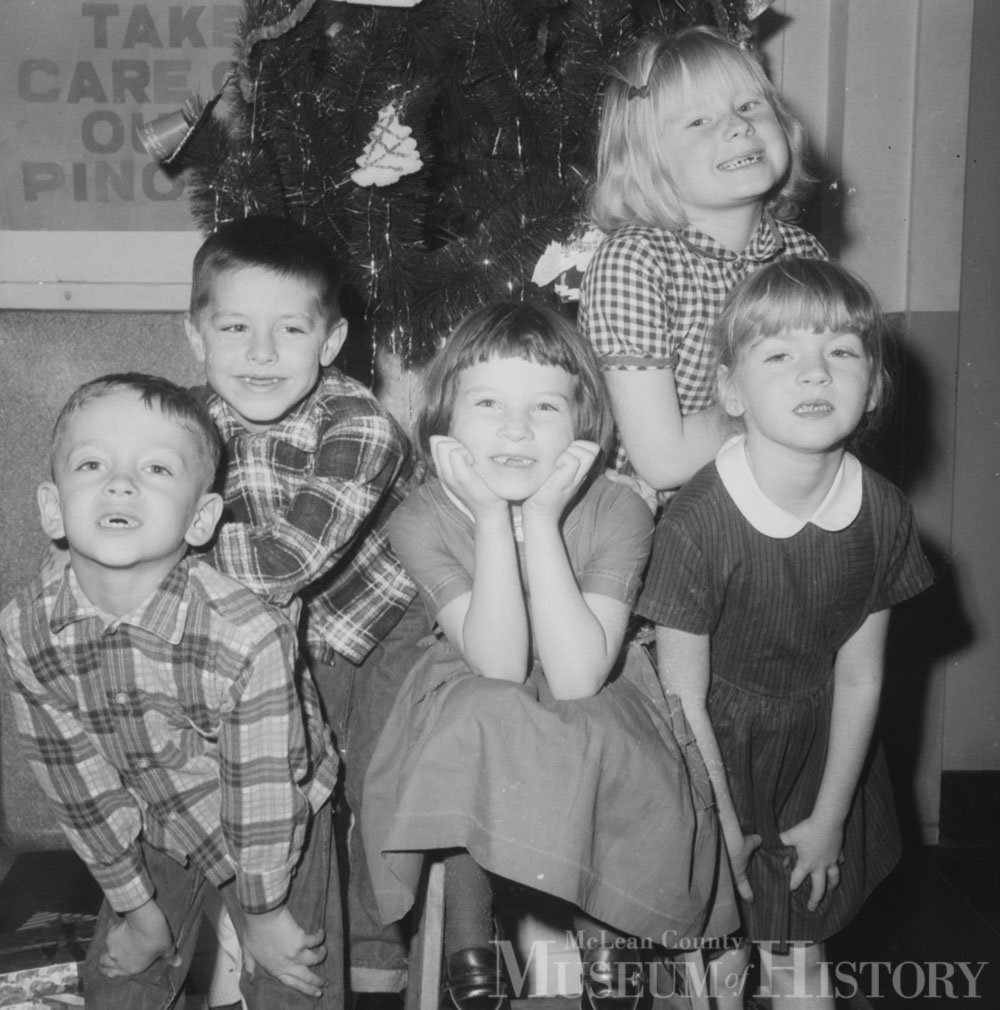 Back in early December 1965, these six-year-old first graders from Lincoln School in Bloomington could sympathize with the wishes expressed in the grating holiday novelty song, "All I Want for Christmas Is My Two Front Teeth."
In the front row (left to right) are Tommy Suttle, Pam Belcher, and Julie Edwards. In the back are Jack Hilton and Rene Benjamin. Lincoln School, located in the South Hill neighborhood, is now a Bloomington Parks, Recreation & Cultural Arts Department building known as the Lincoln Leisure Center.