Heyworth High and Environs January 1933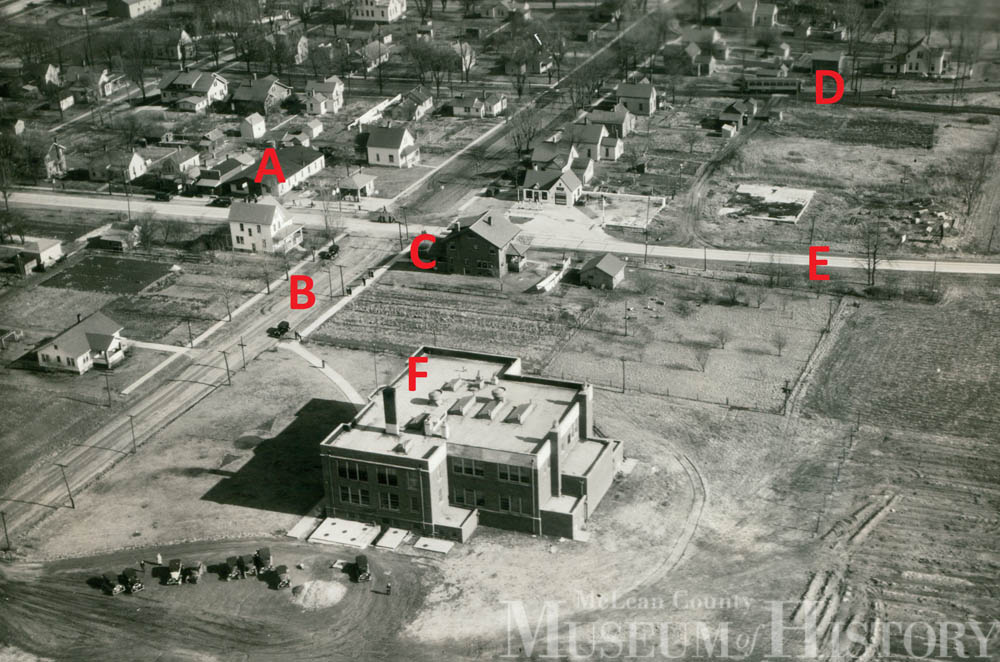 This wonderful aerial photograph of Heyworth High School dates to January 23, 1933. The view is looking east-northeast into town.
In many ways, the Village of Heyworth hasn't changed all that much, though most of the high school shown here is gone. Today, "A" is Pit Row Sports Bar and Grill; "B" is U.S. Highway 136 / Cleveland Street; "C" is 302 W. Cleveland St., and like a fair number of houses shown in this aerial it's still standing eight-plus decades later; "D" is an Illinois Traction System interurban car (light rail) trundling along the Bloomington-to-Decatur line; "E" is South Vine Street; and "F" is Heyworth Community High School.


We're told that the west end of this old high school is now part of the Heyworth Junior-Senior High complex. And the east end is now a standalone building used by the Heyworth High's FFA chapter.