Bloomington High School Under Construction, August 1958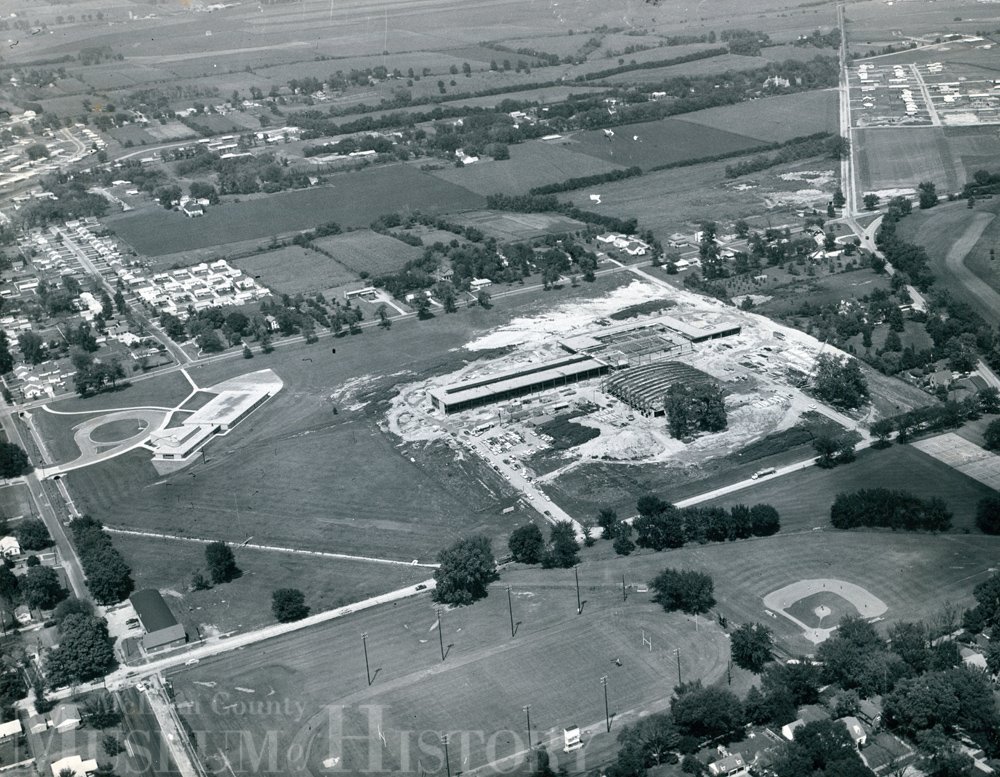 This aerial shows the "new" Bloomington High School, corner of Towanda Avenue and Locust Street on the city's eastside, roughly one year before opening. A local firm headed by Edgar E. Lundeen and Dean F. Hilfinger served as architects for this underappreciated modernist beauty. The price tag was around $3 million, or the equivalent of $24.5 million in 2016 dollars. BHS opened its doors to more than 950 sophomores, juniors, and seniors in September 1959.
What catches your eye in this aerial?