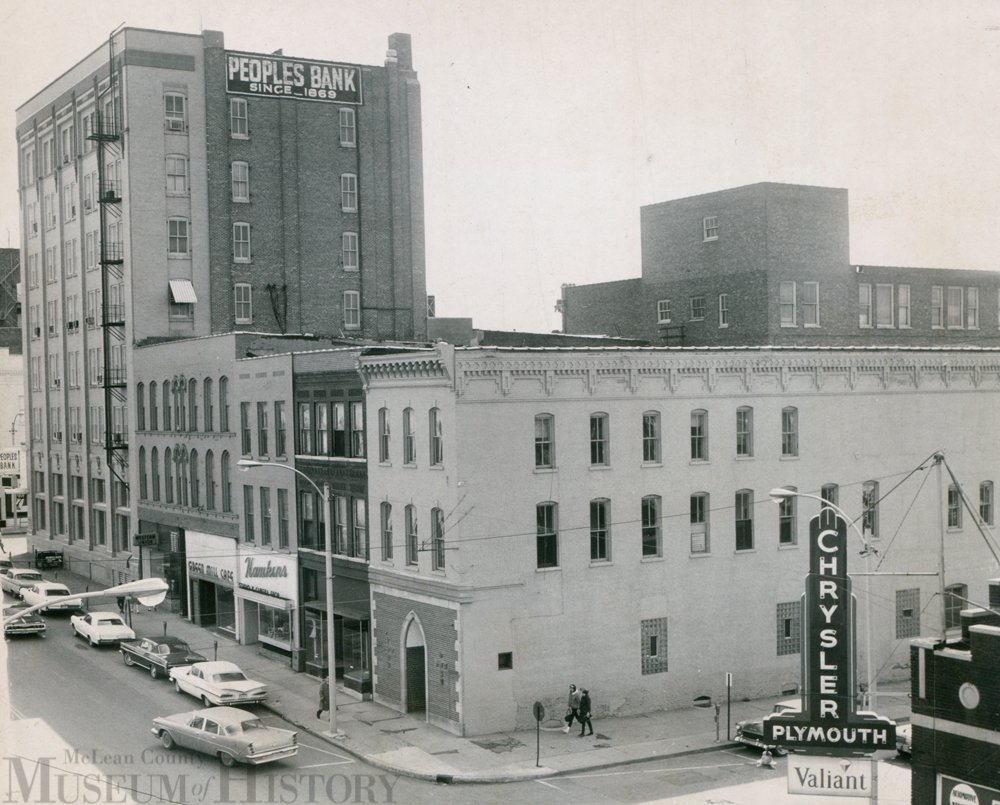 This photograph, taken from the roof of The Pantagraph building in March 1965, shows a row of four brick commercial buildings stretching west of the 1911 Peoples Bank building. This is the south side of the 200 block of W. Washington St. Back in 1965, Peoples Bank had plans to raze these four buildings and build a modern four-story addition complete with a 110-car parking lot and drive-up teller windows.
If you look carefully, you can see business signage for the three closest storefronts to the bank building: Western Union, the Green Mill Cafe, and Hawkins Studio & Camera Shop. As these buildings were being demolished in early February 1966 for the Peoples Bank expansion (in the end the project was scaled back to a multiple-lane drive-through) an arsonist took care what was left. Five dozen firemen from Bloomington, Normal, Bloomington Township, and LeRoy battled the February 5, 1966 blaze. The Peoples Bank high rise was undamaged save for some smoke damage.
Who remembers the Green Mill Cafe?
---