Photo of the week, 79: And a one, and a two, and a three …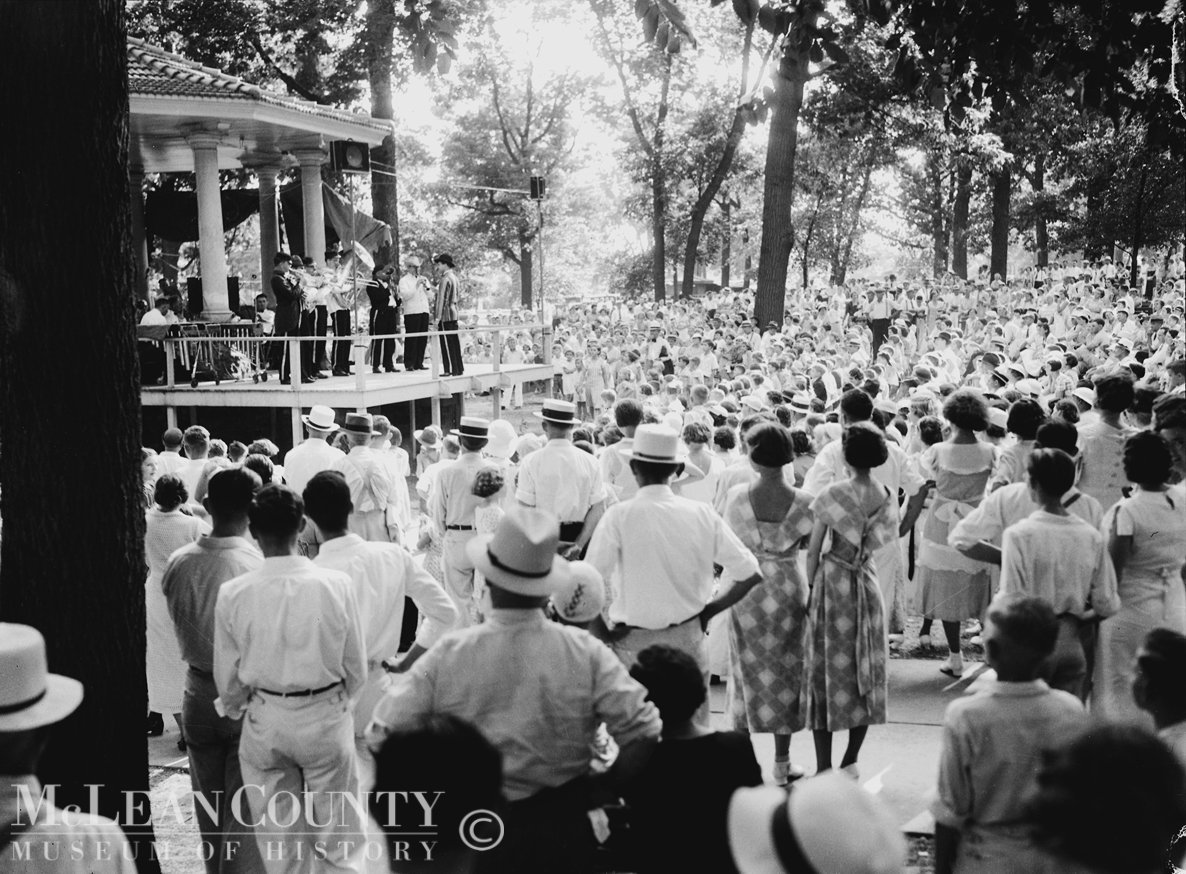 In late July 1935, a large crowd gathered at the Miller Park bandstand to listen to the Pumpernickel Band, also known as the Spinach Blowers. Led by Al Grabs, the local band included John Higgin (or Higgins with an "s"), Jimmie Davis, Elzie Burke, Fred Whitesell, A.V. Manskey, and George Clark.

Miller Park, located on Bloomington's west side, is the city's second oldest (after Franklin) and second largest (after White Oak) public park. The bandstand pictured here was in the same general location as the current theater / bandstand. It's not known when the old bandstand went up or was taken down, but we do know it was donated to the city by Clark E. Stewart, who ran a downtown Bloomington music store for 38 years before passing away at the age of 85 in April 1951. He also donated similar bandstands to the McLean County communities of Lexington and LeRoy.