"A City Unto Itself" Chicago & Alton RR Shops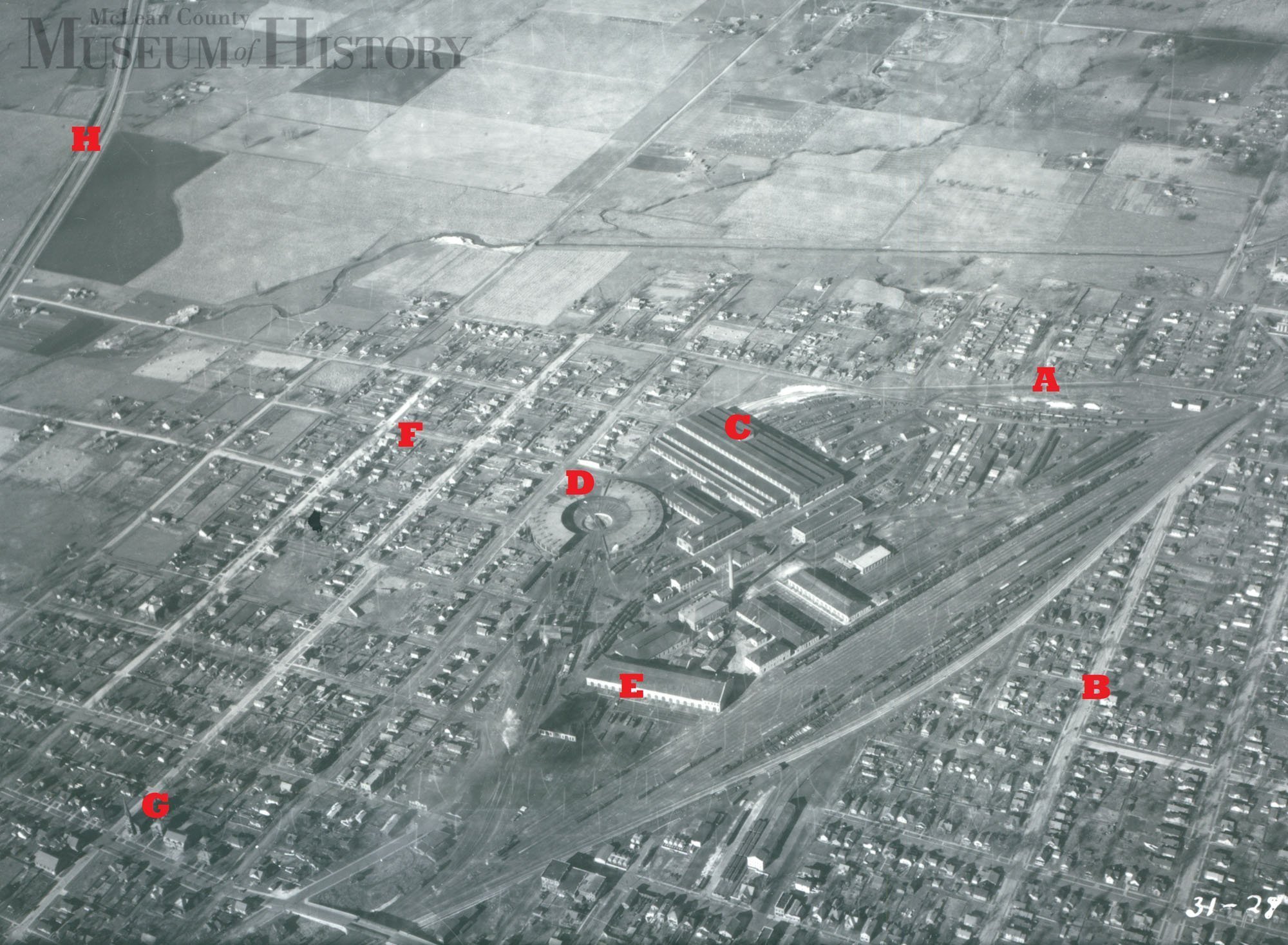 This undated aerial photograph, looking northwest, gives one a sense of the impressive size of the sprawling Chicago & Alton Railroad Shops on Bloomington's west side. From the years after the Civil War to the Great Depression, the C&A was the largest employer in the Twin Cities. At this complex upwards of 2,000 or more men were involved in the maintenance and repair of steam locomotives and rolling stock.
If you need some orientation, we've added some ID markers. "A" Seminary Ave.; "B" Mason St.; "C" is the C&A locomotive backshop; "D" roundhouse; "E" steel car shop; "F" working-class neighborhood known as "Forty Acres;" "G" St. Patrick's Catholic Church; and "H" White Oak Rd.
Check out the C&A Shops site on Google Maps Earth. You can still see the footprint of the roundhouse and other buildings!